Ok, so last outing at Winton the track beast known as Ol' Silver had a bit of a hard run for the day. It wasn't just getting abuse from me, but also from 13B (Ian).
Being it was getting double the abuse in 1 day than it's used to, it takes it's toll.
On my last run for the day (which I wasn't going to complete, but at last minute decided why not), I ended up with total brake failure after coming through the esses at the end of the front straight. With only 2 options; Kitty litter at 100+km's and more than likely the wall -OR- Hard hook to the right across the grass back across the apex and then kitty litter. Pulling up short of the wall by about 2-3mtrs.
Anyway, long story short I got home took the car off the trailer and parked it in the garage. Hadn't had a chance (or maybe subconsciously I didn't want to) to investigate till now.
Results as follows;
Wheel/Tyre - Traces of Fluro Green brake fluid after the Rear Right caliper seal seems to have gone cactus.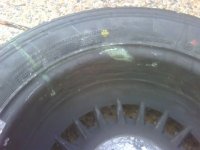 Rear Right Caliper / Rotor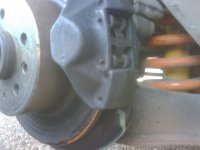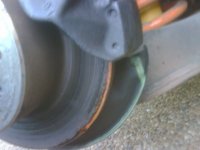 Rear Right Caliper Internals / Pistons - Charcoal!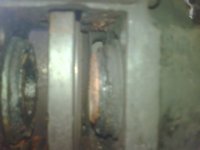 Front Left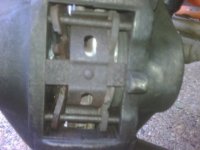 The Pad's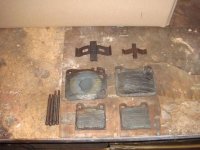 The Rear Right Pads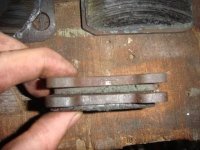 Front Left Pad's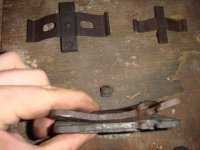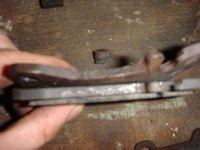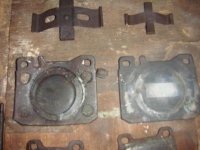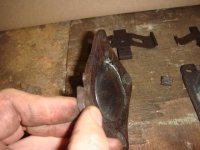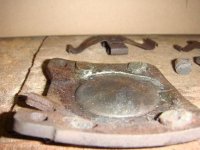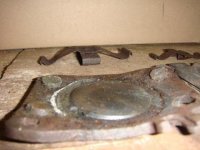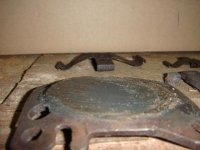 And the new stock pile of parts that will be for the 690SE. All bushes / suspension parts, new shocks (the heavy duty billy's, standard service parts, dizzy cap, rotor, penta's.
Those shelves will be filled in the next 3 weeks. Then they'll slowly be emptied.