I had ordered a K/KE fuel pressure gauge set to try and sort of my lean running. It arrived last week so sunday evening I had a go at testing the 560.
According to the workshop manuals, you're looking for around 6 bar from the test port and then 6.4 bar if you open the valve to the cold start injector port. More important than the actual readings is the 0.4 bar differential.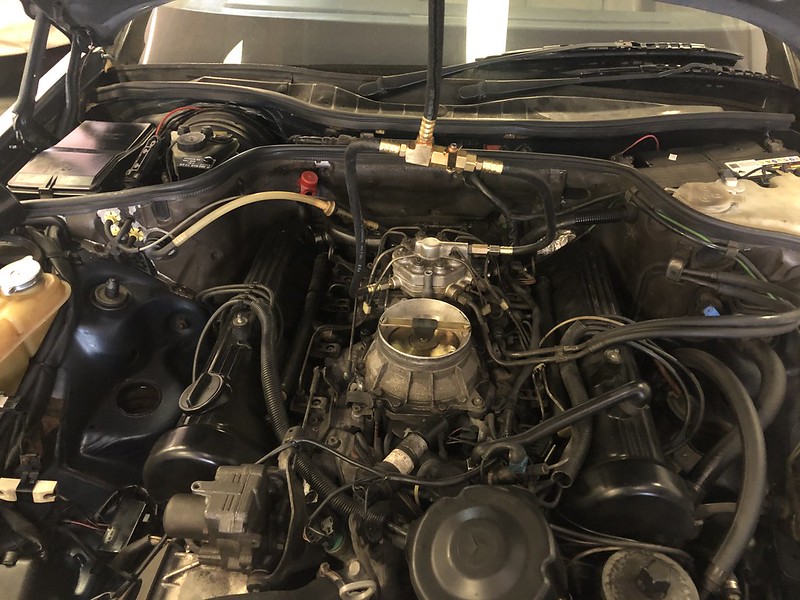 I was 6.0/6.3. This eliminated fuel pump or pressure regulator. as the ECE 560 has no O2 sensor, the EHA needs to be manually adjusted.

The adjustment is behind the screw with the flat screw head. A small allen is used and I went about 1/3 of a turn.
After my adjustment I was at 5.9/6.3, which should be in spec. I ran out of time, next is do a few more tests at higher RPM.