Messages

2,562
Points

430
Location
Gents.
I was fortunate enough last week to be part of our official launch of the new heavy duty range of prime movers for the Australian market.
Also I took part in our EV Champions training regarding the new range.
It was a great deep dive into the mechanicals and electrical systems of these new trucks.
Volvo has really pinned their future on these trucks and other future potential power trains as they are going to be 100% carbon neutral by 2050, that is regarding powertrains and how the trucks are being produced.
It's a big goal, that isn't that far away.
This is one of our demo prime movers.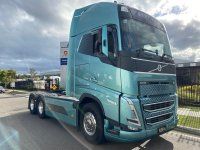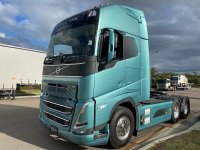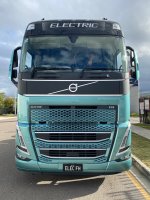 This is the main powertrain.
Three electric motors, attached to a fairly standard 12 speed I shift transmission.
490kW (666 hp) 2400nm (1770 lb/ft) torque.
540kW/h (total) battery capacity. Range (@ 45 tonne gross combined weight) 300km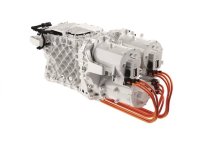 This is the powertrain the above replaces.
That's the I shift transmission on the far left at the back of the engine.
So the size difference is quite stunning.
The triple motors are not much bigger than the twin plate clutch pack in this image.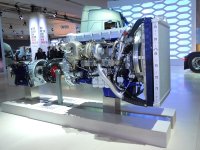 However The space the three small motors occupy is very little compared to the 16 litre ICE engine above,
The below image shows the Module Under Cab, that controls the whole system, including a full refrigerant cooling system for the 6 batteries.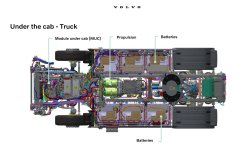 The 6 batteries weigh 3 tonnes and basically fit in place of the ICE FH fuel tanks.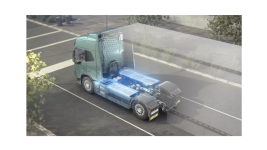 Take into consideration all of the above compared to my BYD.
150kW and 310Nm and a 60kW/h battery, with a total weight of 1,750kg range 420km.
Here are some short videos.
The main part of a salesman's sales process now is the electronic range simulator I showed a video of earlier.
This will determine how the truck is built for the job required of it.
Here is the video again.