Messages

393
Points

0
Location
I present the 7th W116 to join our fleet......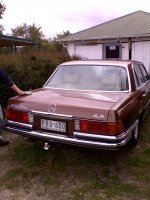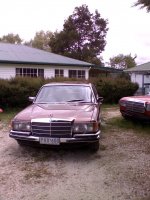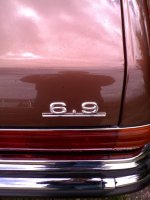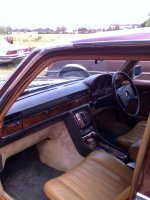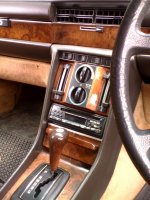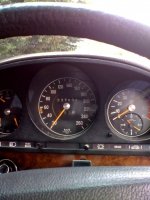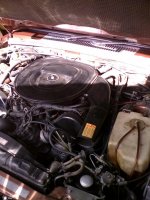 Just brought her over this morning on the Spirit of Tasmania, from Melbourne.
1979 450SEL 6.9.
My dad and I bought it together, almost like an early Christmas present for each other
We got it here, washed it (which is why the pics are all over the place as I was taking them as we were moving the vehicle around) then after checking things, quickly shoved it in the shed to keep away from those pesky cats who happen to like climbing on cars
Unfortunately that meant pulling my 280SEL out of the shed to make way for the 6.9, which means my 280 will have to endure the weather until the other shed gets built
However it's a painful necessity.
The car is great in pretty much every area, EXCEPT, unfortunately, the suspension isn't right... which we knew about when buying, it seems to be a leak of hydraulic oil somewhere near the hydropneumatic oil reservoir. The hydro oil is low, however the hydropneumatic warning light hasn't come on (probably doesn't work) and you may or may not notice in the pics it's sitting VERY low (looks cool too). Somehow the tires don't rub, but it's certainly too low for our pothole filled gravel driveway. It seems ok on the road, except because of the problem it tends to "bounce", if that makes sense. Hopefully won't be too much of an expensive fix.
The rest of the car's mechanics are, well, amazing to sit behind and drive. It feels like a new car (except for the suspension of course). Steering is tight and lovely, starts first time every time, doesn't blow any smoke, superb oil pressure, brakes are great etc. Power is obviously amazing. The paint except too minor spots (boot scratch from some punk kid, apparently, and left hand door lower side mark probably just from a flying pebble) is pretty much immaculate.
Reason being is it's had at least $35000 spent on it back in '95 for a full rebuild; we even have the quote papers listing all the parts and labour amonsgt the log books.
So it's no secret that it's not 100% "every single rubber from '79" originality, but when it drives like it does who am I to complain
I was going to detail more, but I have to go to dinner right now. I'll be back, but if someone might be able to tell me how I can find out the "production number" of the car in the meantime it would be much appreciated